I have a handy long and narrow closet in my house where I keep out of season coats for the kids and also clothes and shoes that they will grow in to. With four boys in the house, we've always relied on hand-me-downs from brother to brother. As I find shoes on sale or like-new ones at the thrift store, I buy them early and stash until we need them. And of course with #5 being our girl, many people have given us beautiful clothes that we hang in that closet until they fit.
But that closet became my nemesis this summer.
Every time I had an extra blanket to store, or outgrown clothes shoved in my direction, I opened the door and threw it in. I always thought, "I'll get to it eventually."
Well, reckoning time has come!
I could not even open the closet door recently because of the pile of extra guest pillows and not-needed comforters that were stashed in the too-narrow space.
So I decluttered that simple closet this week. We went through the shoes and got rid of styles we didn't like or sizes that won't fit. I found better storage spots for the extra blankets and quilts. And our house feels like it has lost 50 pounds!
Maybe you can relate. You know the start of your homeschool year is looming, and you're trying not to think about it. But you probably also have a spot (or two) that is in real need of organization before the school year starts.
This post contains affiliate links for your convenience. I will receive a commission if you purchase from these links. Thank you
How to Get Ready for the (Home)School Year > Step #1: Declutter
Here's the truth: Getting your house to function well during the school year will require a time and energy commitment from you. But it's better to do that now and have a smooth running school routine because you took care of the mess. It's either stress now (from the big decluttering process) or stress every single day of the school year as you bemoan the fact that your space isn't organized.
I'm here to help. This is the first post in a small series about How to Get Ready for the School Year. I'll link the other posts here when they go live.
Post 2: Curriculum Organization
Post 3: Supplies
Post 4: Schedule & Routine
Let's talk about decluttering.
When most people think about getting organized, they start rearranging their tchotchkes and books and the kids toys without ever taking the very first step: decluttering.
If your house never feels organized, 99% of the time, it's because you simply have too much stuff. Some people suffer from a "not enough space"problem, but most of us suffer because we fail to get rid of things on a regular basis. This is one of the keys to cutting overwhelm out of your homeschool.
And don't forget to enlist the help of your teens in decluttering – because it really is a life skill! I have a cheatsheet that will help.
So, how do you declutter a space?
First, bring everything out of hiding and onto the middle of the floor so you can see what you have.
In a kitchen, this would mean to empty the cupboards onto the counters or kitchen table. In a closet, this would mean to grab all the clothes, shoes, and accessories and throw them on the bed. Get the closet completely empty.
For my school junk drawer, this meant to literally dump all the contents out. Yes, it's a big mess at first, but unless you take this initial step, you won't really declutter and you won't really get organized.
Second, sort into categories.
Actually, the picture above is pretty neat. I somehow missed the "dump" picture. That picture is basically sorted in like categories – glue sticks, pencils, rubber bands. Who needs that many magnifying glasses?
Once you have some piles of like with like, you can see if you have duplicates. Clearly, one of my children didn't particularly like learning how to tell time. Obviously, I saved the yellow clock because it's better quality, and got rid of the other two.
Third, organize.
This step also includes throwing out the obvious trash and broken pieces, starting a big donate box with stuff you don't need anymore, relocating odd items to the space they belong in, and so on. Once these mini steps are done, you are left with what you need to put back and organize. Now's the time to decide if you need different containers, or possibly a different organizing strategy.
Ah! So much better. This simple process is what it takes to declutter and organize any space, big or small. Do this process in your most cluttered and messy space before school starts and it will be time well spent. You will gain back the hours of hard decluttering work when your school year is underway because you won't be slowed down by the mess.
Tips:
Store stuff where you use it. Many people store things in the place they're "supposed" to store it. Don't be one of those people! Store stuff where it makes sense.
Begin with an easy win. Instead of trying to declutter your whole kitchen, just do the spice drawer. Instead of your whole family room, just do the DVD's and video games or just the board games.
Enlist the help of your kids. You might be amazed that you have some natural organizers in your home. I have at least two. And sometimes I pay them to organize.
Don't think you will organize your entire house in one week. It just can't be done. It will take at least a year, and that's just the first round.
One of my favorite podcasts is Organize 365. Lisa Woodruff will take you through every room of your house and tell you how to declutter and organize it. You should listen!
Step 2 is coming next >> How to Get Ready for the School Year: Curriculum Organization
Hey, don't forget to enlist your teens! I have a cheatsheet to help.
Grab some free Back to School Signs HERE.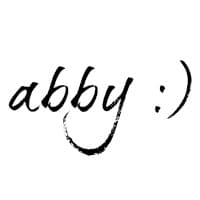 SaveSave