This summer our vacation was more of an active learning trip than normal.  Usually we head to the scenic empty beaches in our favorite neck of the woods: the Bay of Fundy.  But this year we traveled to warmer climates south of us and hit Washington, D.C. for 3 days before enjoying an Ocean City beach.
Here are the things we did in D.C. and our recommendations if you're doing this trip with kids.  Here's the good, the bad, the ugly, and the hot and sweaty!
This post contains affiliate links for your convenience. I will receive a commission if you purchase from these links.  Thank you
What We Did On Our Trip to Washington, D.C. With 5 Kids
We took three days to visit these six D.C. spots.  Then we relaxed with a couple beach days!
Capitol
It is free to do a guided tour of the U.S. Capitol, but you will want to book your tour ahead of time HERE.  We started with this tour at 10:30 am on a Monday morning.  We arrived at 8am to get our tickets from our Representative to have the Gallery Tour, but didn't need to arrive that early because their offices weren't even open yet!  I guess we just didn't want to be rushed or miss our scheduled tours, but we definitely arrived too early.  Since we left the house we were staying at at 7am, the kids were really hungry by the time our tour got started between 10:30-11:00.  We couldn't pack snacks and water, because going through security we would have had to toss them out.  So, this was a big struggle for the younger kids.
The tour of the Rotunda and Statutory Hall was great, though.  They had each tour group wear headphones so you could hear your specific tour guide.  Because, if you've been in the Rotunda, you know it gets very loud with all the talking!
After the Capitol tour, we jumped in line with the tickets from our Representative (you have to request these ahead of time HERE).  We thought it would be a fairly quick line, since it was a ticketed tour.  However, after waiting with hangry kids in the security line for 20 minutes, we finally asked how long it would be to get in to see the House Chamber.  It was going to be another 45 minutes!  So, we decided to ditch that and go get lunch, because we had another scheduled tour for right after lunch.
Note to self:  if you want to book a scheduled tour in the morning, then I would suggest leaving the afternoon free.  If we didn't have to rush off, we could have eaten lunch, then gotten back in line to see the House Chamber.
Another note to self: Prepare to spend a lot of money on lunch at the Capitol cafeteria.  One fountain drink was about $2.75.  One small slice of pizza was $6.  We spent a fortune feeding our family of 7.  So even though the Capitol itself is free, you can't bring your own snacks and water bottles, and you will end up spending money on food somewhere.
Supreme Court
We didn't have the Supreme Court on our list, but since we arrived at 8am to get our House Gallery tickets and found ourselves with extra time, we decided to go into the Supreme Court building.  It is also free.  We could have stayed for the free tour, but we had a schedule to keep (tip for the future: don't plan so much!).  However, we were able to see the inner chamber of the Supreme Court where they hear the cases.  And they had a hallway museum-like exhibit we walked through showing its history.  It was neat!  Check HERE for scheduling your visit.
Holocaust Museum
After that expensive lunch in the Capitol cafeteria, we walked several miles to the Holocaust Museum.  It sure didn't look that far on google maps!  On our way, we stopped in at the Air & Space Museum to use the restroom, and once the kids saw all the aircraft suspended from the ceiling, and oohed and ahhed a bit, we knew we needed to add this museum to our stops during the week.
I hadn't been to the Holocaust Museum since it opened in the 90's.  I remember it being very touching when I saw it in high school.  Most of my kids enjoyed it, but of course, it pretty much went over the 4-year-old's head.  She was getting tired and pushing her in this museum in the stroller was difficult.  There were alot of people, like wall-to-wall, which might have been some of the effect of feeling how it would be to be stuffed in railway cars during the Holocaust.  But I was also surprised they let this many people in at a time, since it made it hard to get close enough to read the displays with so many people.  Add a stroller and it really became impossible for me to take my time and learn from the displays.
The older your kids are, the better they will do.  Of course, if you have a baby, they will be fine, but I suggest wearing them instead of using a stroller.
It really is a neat museum.  When you enter, you are given a "passport" that tells the story of an actual person during the Holocaust.  You will know what country they lived in, how old they were when WWII started, and what they or their parents did for a living.  It really helps this part of history come alive.  My boys enjoyed following their person's story through the museum.
This museum is FREE.  You can book tickets HERE.
Arlington
Arlington National Cemetery was, of course, free to visit, but we had to pay a small fee for parking.  Then we walked up through the winding paved road past the iconic rows of headstones.  You don't realize until you're there in the very middle just how many people are buried there.  Truly staggering.
The walk is shady and there are water fountains throughout.  The first thing we wanted to see was the changing of the guard at the Tomb of the Unknown Soldier.  Then we decided to see JFK's eternal flame.  After spending the morning outside, we were ready to get lunch and go into the air conditioning at the Air & Space museum.  It was just a short ride over, and then we had to find a parking garage with room.
National Air & Space Museum
The Smithsonian's Air & Space Museum is free.  It is great for all ages, and hands-on. It's especially fun to visit if your kids have seen Night at the Museum: Battle of the Smithsonian!
You could easily spend most of the day here, especially if your kids are older and want to take the time to read the displays and exhibit information.
Mount Vernon
We planned our last D.C. day to experience George Washington's Mount Vernon.  And it was one of our favorite days!
Originally, we had thought of driving 2 hours to Williamsburg, but for our family of 7, the price would have doubled, plus the driving would have doubled.  Since we had done a lot of walking all week, we figured that Mount Vernon was more doable in a day than Williamsburg would be for us. And it was a good choice. We might try to hit Williamsburg another year.
At Mount Vernon, you can walk the grounds for free, but we decided to pay for the house tour.  It was shorter than we would have liked.  It felt a bit rushed. But with all the crowds there, I suppose they had to keep it moving!  When we bought the tickets, we reserved a tour time, so we didn't need to wait in line until our time.
My four year old enjoyed chatting with Martha Washington out on the lawn and playing with some of her children's toys while we waited to tour the house.
Mount Vernon has an impressive Education Center! It was engaging for all of us – from age 4 all the way up to 40! The Revolutionary War 4D theatre was impressive and helped our kids understand the timeline of events. I won't spoil the surprise, but it brought to life the important roles of George Washington. Much of the education center was interactive and geared toward all ages. It was a great day all around. We packed a lunch to save some money, although there is a food area where you can purchase food if you'd like.
Ocean City, MD
Finally, after all that educational fun in D.C., we booked a beach house on airbnb to fit our large family and spent a few fun days riding the waves in Ocean City, MD. It was about a 5 hour drive from where we were staying in Virginia. Street parking was $17-25 for the day. We brought food to the beach in our cooler so we didn't have to leave or spend a lot of money on the boardwalk.
Tips for planning your D.C. Trip
take a stroller, even if your youngest is 4-5 years old – they will get tired!
if you want to have a Capitol Gallery Tour or tour of the White House, you'll need to book that online ahead of time
don't overbook your days – schedule the morning, then relax in the afternoon
pack light because you will be going through security to get into most museums and buildings
most of what you visit could be FREE admission if you plan well, but you will still spend a lot on food & parking, so budget that in
check on Google maps ahead of time where the closest parking is to the spots you want to visit
Air & Space Museum has water fountains inside where you can fill up your clear water bottles
If you want to book a place to stay using airbnb, you can get $40 credit toward your first trip using my referral code HERE. What a great deal! If you're not planning a trip right now, pin this post so you can find the discount when you need it!
Happy Travels,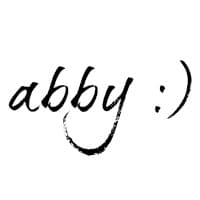 SaveSave
SaveSave