Homeschool moms don't need to be experts in everything, but there are a few key areas that need attention in order to at least curb frustration and give you the best chances for success. Here are the key things every homeschool mom needs to know.
Some of these topics originally posted on HomeschoolGiveaways.com and some were on this site. Here's a round-up of the most important foundational topics for homeschool moms.
Some of these topics are "coming soon!" So be sure to pin this post to find again later.
Here's what you need to know about…
Time Management
Time management can be a sore subject for many homeschool moms. Because we either feel like we're failing at it, or we don't even know where to start.
Is it even possible to homeschool and feel productive and successful at managing our time well?
Most of our frustrations with productivity are because we're constantly putting out fires at the surface level instead of looking at root causes. So, if you want to improve your time management skills as a homeschool mom, here are 7 things you should know.
Your Homeschool Space
Whether you're a new homeschool mom or a seasoned veteran, here are 4 things you need to know about your homeschool space.
The Housework
The household tasks seems to be a never ending responsibility, especially if you're homeschooling too. Here are the main things you need to know.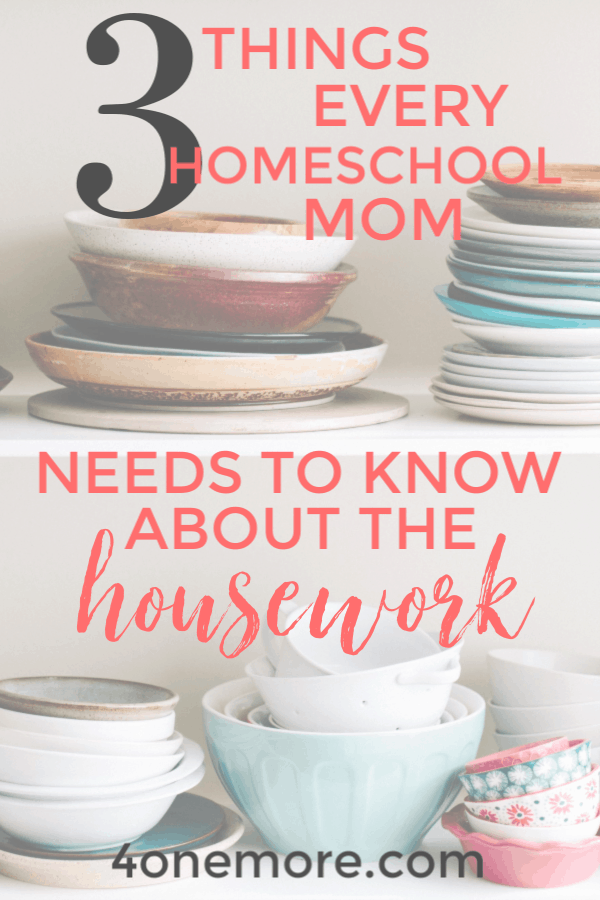 The Curriculum
Homeschool moms can spend half their life researching curriculum and still not feeling totally confident in their choices!
It's a battle because our finances might be tight, we might have multiple kids with varying learning styles, plus a dozen other reasons. Take a breath and read on to learn the only 2 things you actually need to know about curriculum.
Yourself
Your Kids
While you don't need to know advanced calculus or psychology to homeschool your kids, there are some key things you do need to know. Here are the main truths every homeschool mom needs to know about her kids.
Working While Homeschooling
While homeschooling is definitely a task that requires you to be "all in," that doesn't mean that you can't also make time to work on the side (or even full time!). Here are 3 things every mom needs to know about working while homeschooling.
Clutter
Even though the KonMari method has gained wild popularity in recent years, many of us are still drowning under piles of clutter. If clutter has you discouraged, here are the 3 things you need to know – plus 3 quick wins to get you started with decluttering!
You might enjoy this post: