It's the most wonderful time of the year! You can shop in your jammies with your coffee right next to you. Introverts unite – we don't even have to leave the house! If you're ready to snag some amazing Black Friday & Cyber Monday deals for your homeschool, then this post is for you. Yes – this is updated for 2021!
This post contains affiliate links for your convenience.
Online Courses
Compass Classroom
We are absolutely thrilled with Visual Latin from Compass Classroom! Totally recommend it – the teacher is amazing, the course is easy to use, and my high schooler is getting a foreign language requirement without mom needing to teach it!
You can save up to 50% on multiple courses during their Black Friday sale!!
Thinkwell Homeschool
Thinkwell Homeschool for online math courses (grades 6-12, including Honors levels). The best part is that you can buy now and start the course later! Save 15% by January 4, 2022 with the code FRIEND-TMTZ5HH and check out an inside peek into our experience with it in this review.
Music in Our Homeschool
Save 25% off everything (courses and printable packs) at Learn.MusicinOurHomeschool with coupon code THANKFUL2021. (Not applicable to memberships.) Sale runs from 11/15-11/30/2021.
Books
Tuttle Twins
The Tuttle Twins books for all ages AND the Tuttle Twins Magazine are great options for your kids! Use the coupon code SMS40 at checkout for 40% discount off their children's set of books.
Jim Hodges Audiobooks
Check out Jim Hodges Audiobooks Mix & Match Black Friday & Cyber Monday sale! Stock up now for your homeschool.
FREE Coupon Grab Bag!
With help from Digital Grab Bag, you'll be ready for the biggest shopping days of the year! We've teamed up with bloggers and brands to give homeschool parents a singular place to check out those deals and save more during Black Friday, Small Business Saturday, and Cyber Monday. If you're looking for the best homeschool deals, we're sharing them in a coupon book format for FREE!
Homeschool Curriculum
Inductive Bible Studies
You can grow your kids' Bible literacy with inductive Bible studies! Open & go, easy to follow, and no prior knowledge required – our Self Study Workbooks are ideal for students in grades 5-12. You can save 30% off our digital downloads with the coupon code HOLIDAY2021
Or your kids in grades K-4 can enjoy a gentle introduction to the inductive method with our Little Fishes Bible Studies. Again, use the coupon code HOLIDAY2021 to save 30%.
This Bit of Life + Rabbit Trails Curriculum
Save 30% off all Rabbit Trails lessons with the coupon code BLACKFRIDAY on 11/26 only!!
UnitStudy.com
Save big with Black Friday & Cyber Monday specials!
All About Learning Press
We LOVE All About Spelling in our homeschool! In fact, after many years of struggling to find just the right program, we landed on AAS and haven't looked back.Great news – you can get FREE shipping on any order over $50 from Black Friday to Cyber Monday.
Homeschool on the Range
Save 25% on printables and e-courses in The Cottage Shoppe! (excludes Sparks Academy classes / consults) Use the coupon code HOLIDAYS2021 from 11/25-12/2/2021.
Hess Un-Academy
Access the entire Hess UnAcademy library of learning resources, more than an $600 value, for a one-time price of $75. That's more than $500 worth of savings!! No coupon required. Offer available from 11/01/2021-12/04/2021.
Unit Study
UnitStudy.com makes it so easy to homeschool kids in the K-6 grade levels. And you can totally homeschool multiple kids at the same time with their unit studies! We used to do this all the time when my kids were younger. Look at the deals this week and stock up for the rest of the year!
All About Learning Press
All About Spelling was a game changer in our homeschool! In fact, it's one of the main reasons why our dyslexic has been able to overcome so much of his disability. But it's not just for dyslexics! It's awesome for all kids and it's the way every kid should learn how to spell.
AALP is giving out a FREE Christmas Pack!
What's in the Christmas Pack?
This Christmas-themed bundle features 35+ pages of reading and spelling review with activities like:
Rhyming Christmas Stockings: Pair up the rhyming words and hang them on the fireplace mantle!
Cookies for Santa: Make a plate of cookies for Santa while you review reading and spelling words!
Letters to Santa: Practice reading and spelling words and then slip your letter into the mailbox for Santa!
Christmas Tic-Tac-Toe: Play a game of Tic-Tac-Toe and decorate the Christmas tree–all at the same time!
Make and enjoy two Christmas ABC Snacks. Y Is for yum!
And much more!
Clothing & Accessories
Stitch Fix
I recommend using Stitch Fix when you can grab some FREE clothes!! Right now, they're offering my readers a $50 credit to try Stitch Fix Kids. What does this mean? If you use my referral link, you will have $50 to spend on kids' clothes. So, if you order a fix, you can keep $50 worth of clothes and not pay a penny. Don't like it? Send it back for FREE. This is a great way to "shop" for Christmas on a $0 budget!
What about a Stitch Fix gift card? Your friends & family can enjoy having a stylist hand-select clothes just for them.
Homeschool Style Co.
Have you seen these cute homeschool mugs, t-shirts, and accessories? So very fun! Shop Homeschool Style Co.
MadeOn Skin Care
Looking for amazing natural skin care products for everyone on your list? Want to purchase from a family-owned company? Check out our friends at MadeOn Skin Care for their Black Friday deals.
Toys
Do you love thrifting as much as I do? Now you can shop used toys and children's items online! Check out Toycycle.
While many companies continue to be affected by global supply chain bottlenecks, Toycycle's supply chain is entirely local, so they're doing just fine. All of their products are in stock and shipped from within the U.S.
You can choose from a large selection of toys, clothing, and gear, and rest assured you'll get your order in time for the holidays.
Get 25% off with code 4onemore (regularly priced items only, cannot be used in conjunction with other coupons, limit one use per customer)
Want to learn more about Toycycle? You can listen in on my conversation with Toycycle's founder, Rhonda Collins, in episode #79 of the Homeschool with Moxie Podcast.
Homeschool Room
Pretty Nerdy Press
Want to spruce up your educational posters? Check out the options at Pretty Nerdy Press if you don't want your living room to look like a first grade classroom! Use the code SHOPSMALL for 15% everything in the shop.
Entrepreneurship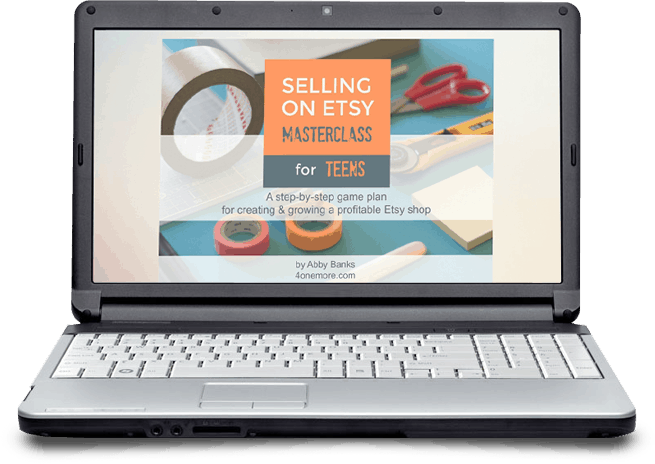 Want to open an Etsy shop quickly and the right way? Your creative teen can learn how to set up a profitable Etsy shop with the self-paced online Selling on Etsy Masterclass for Teens. Save 30% with the coupon code HOLIDAY2021
The Etsy Quickstart Guide will take the headache out of navigating a beginning Etsy business and get you on your way to making your first sales! This is like sitting down for coffee with a friend and letting her help you step by step. Great for teens too! Save 30% with the coupon code HOLIDAY2021
Or, grab the Podcast Launch for Teens at 30% off with the code HOLIDAY2021 and use it as an out-of-the-box speech elective for your homeschool high schooler.
Check out these 5 Courses Teen Entrepreneurs will love
Etsy Deals for Homeschool
You may not think to look on Etsy for Black Friday homeschool deals, but this site has decor, printables, and educational resources.
Here are some unique gifts on Etsy for homeschool moms and their families!
I started my Etsy shop back in 2012 when our family started pursuing international adoption. That's the whole reason behind my shop & blog name – 4 One More.
I've been selling vintage finds & up cycled treasures to the world ever since and I love to give back to other adoptive families each year through my shop. Use the code HOLIDAY20 to save 20% this season!
I hope this post helped you find some amazing Black Friday deals for your homeschool! Happy shopping.
Deals from Homeschool Bloggers
Many of my homeschool blogging colleagues are running sales on their sites right now! These are the same bloggers that you enjoy getting freebies from all year long as part of Freebie Friday and Totally Free Tuesday. Don't know what I'm talking about? You need to join my email list!!
Related Posts
Christmas Gift Ideas for Moms & Dads
Christmas Gift Ideas for Kids & Tweens